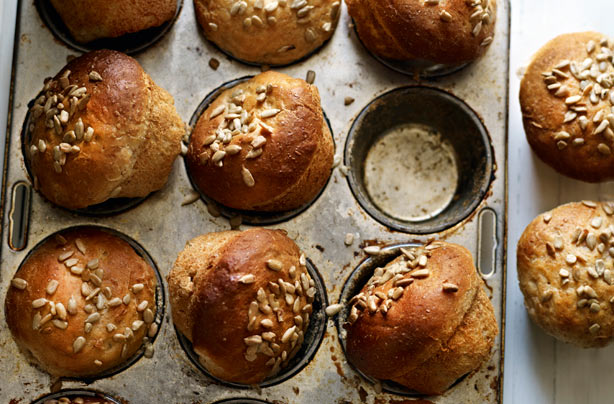 Bread
There's nothing more rewarding than baking your own
bread
. Whether it's breadsticks for dipping or bread rolls for burgers and mini sausage baps, bread is a must-have at any buffet. If you want to get ahead, make your bread the morning of your buffet and practice a couple of times before making your final bakes - we're sure the family won't mind being food testers!
Our favourites:
* One of our top bread recipes is
Jo Wheatley's sunflower seed rolls
(pictured). They're simple to make and are small, so no one will fill up on bread.
* If you want something cheesy with a crisp bite, our
dainty cheese straws
should do the trick. Full of cheesy flavour, these handy straws are ideal for dipping.
* Our
sesame and salt breadsticks
are so moreish, make sure you make a big batch!
How to serve:
Bread rolls or a loaf of homemade bread is best served in a basket so it can keep warm.
For your cheese straws and breadsticks, these are best presented upright in a glassl. Lay the breadsticks out with the dips because everyone loves to dip a breadstick!