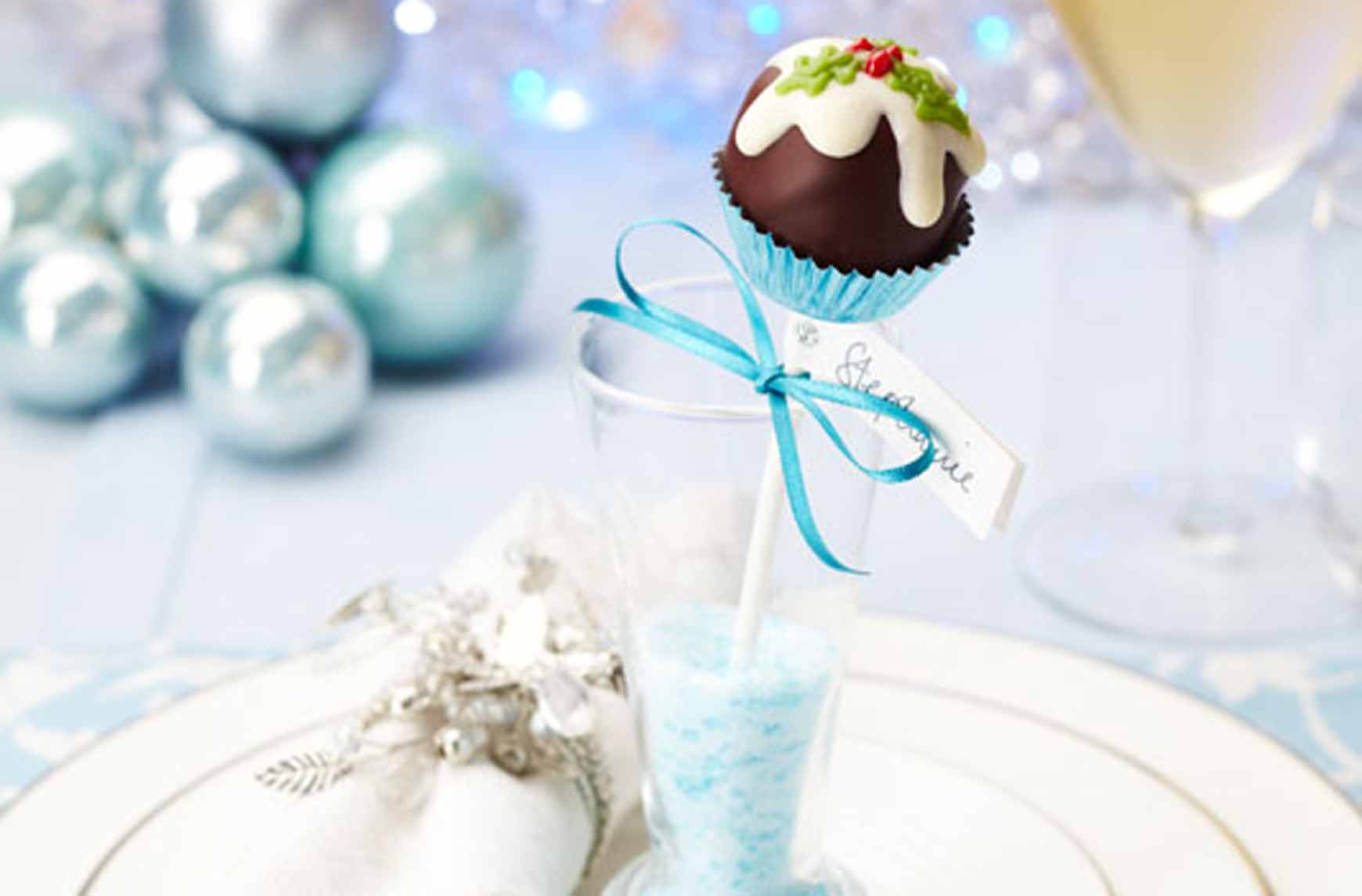 Bakes
Once they've eaten all your lovely savoury foods most people would like a little sweet bite. Whether it's instead of dessert or as an after dessert treat (you're allowed more than one - it's Christmas!), it's always great to have an array of sweet
bakes
for your guests to choose from.
Our favourites:
* Show off your Christmas baking skills with our
Christmas pudding cake pops
(pictured). They'll definitely impress your guests and keep everyone happy.
*
Sugar cookies
are a great biscuit to make around Christmas time. You can prepare and cook 18 cookies in just 30 mins, which means you could make plenty before your guests arrive.
* These sweet little
santa hat brownies
are small and moreish. This recipe makes 12-15 so thhere's plenty to go around and you could get the kids to help you decorate them with Christmas-themed sprinkles.
How to serve:
If you've chosen to make the Christmas pudding cake pops, these are best served in a tall glass so the puddings can stick out like flowers in a vase. If you're more of a biscuit lover, serve your sugar cookies in a basket. Cake balls are best served in mini cupcake cases on a large platter in a linear form so they look good and don't get stuck together.