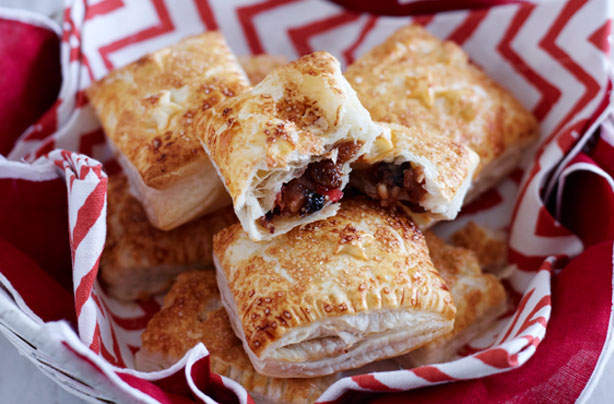 Mince pies
It isn't a Chritsmas buffet without mince pies so make that extra bit of effort and make your own. Make your own mincemeat and pastry or cheat and use shop bought pufff pastry, but everyone willl love a mince pie with their mulled wine.
Our favourites:
* Puff pastry mince pies
are so easy to make that you don't even need a special tin.
* Filo pastry mince pies
are eay but impressive, with a crispy shell and sweet marzipan star top.