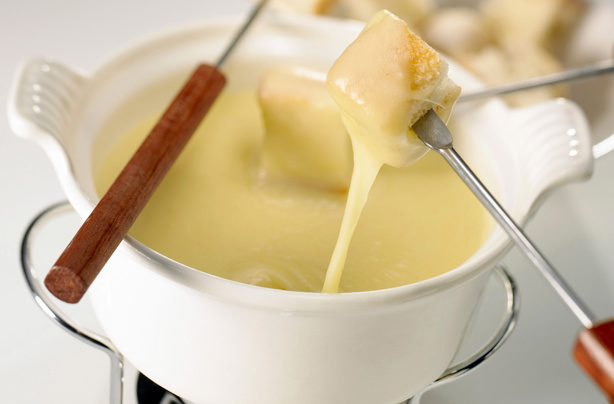 Cheese
Cheese
is one of those foods that no one ever tires of. From classic cheese boards to cheese fondue, it can be served in so many different ways.
Our favourites:
* If you're looking for something differnt, our recipe for
free-form cheese and chutney scones
will be right up your street. The combination of cheese and pickle is a classic.
* This gooey and delicious
cheese fondue
(pictured) is ideal for sharing and your guests can dip into any of savoury treats on offer as and when they like.
* If you don't want to just serve chunks of cheese on a board, our recipe for
savoury Parmesan bites
, with a crisp coating and a gooey cheesy centre, would work wonders.
How to serve:
Decided to make the cheese fondue? Serve in a small bowl surrounded by a mouth-watering bread selection like crispy breadsticks. Leave skewers in easy reach, so your friends and family can help themselves. Napkins are a must as cheese fondue can often be messy, especially when the kids get involved. If you're serving pieces of cheese, go for the more traditional way of serving them on a wooden board with a cheese knive and plenty of crackers to choose from.