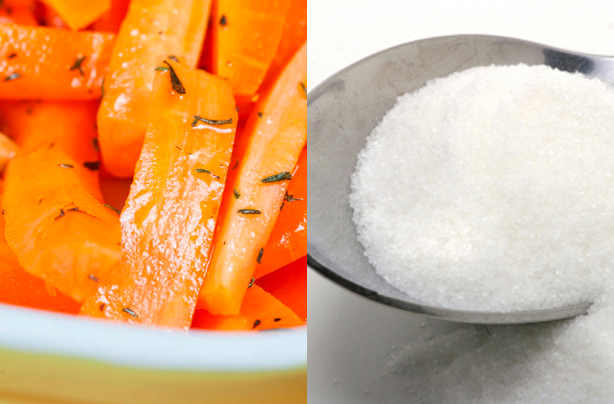 Carrots and sugar
We know what you're thinking, but carrots are actually lovely with a light sprinkling of sugar and baked in the oven for a slightly caramelised finish.
Carrots with honey is a classic combination and carrots are delicious in cakes so it makes perfect sense - even if it does feel a bit weird doing it for the first time.
Don't believe us?
Try our
honey-roasted carrots recipe
and replace the honey with the same amount of sugar.