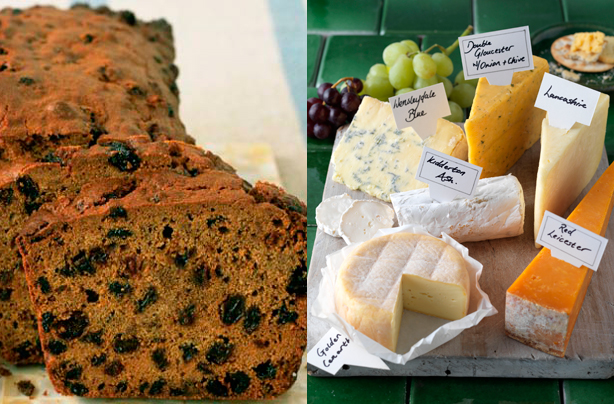 Fruit cake and cheese
This one is a oldie so you may have heard of it - but have you ever tried a slice of cheese with your fruit cake?
Dads and Grandads swear by it at Christmas time and you will too once you've tried it. Go for a strong-flavoured cheese such as Stilton or Wensleydale. Once you've tried it with fruit cake, you'll be itching to try it with other cakes!
Don't believe us?
Make our classic
fruit cake recipe
and team it with a slice of cheese.