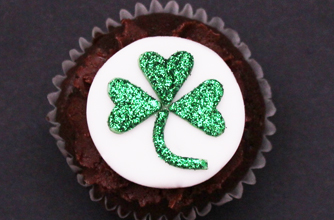 Guinness and chocolate
Adding beers, ales and stouts to food isn't a rare thing - but you'd normally expect to find them in a savoury dish such as a pie or casserole. But that bottle of Guinness is wasted if you don't try baking a cake with it - yes, really!
The richness of the Guinness gives a chocolate sponge a rich, moist texture, just team it with a cream cheese frosting and tuck in. Guinness is a good source of iron - so it's almost like this cake is good for you, yes?
Don't believe us?
Try our
Guinness and chocolate cupcake recipe