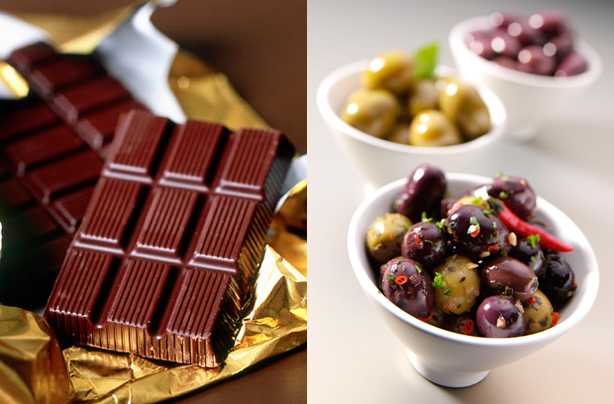 Chocolate and olives
Yes really! Everyone knows that salt brings out the flavours of chocolate so teaming them up with olives isn't actually as weird as it sounds.
Slice the olives very finely and add to chocolate truffles, cakes or desserts. The subtle flavour will have you hooked - just make sure you opt for olives that don't have any extra flavourings.
Don't believe us?
Start by adding chopped olives to our
chocolate truffles recipe.