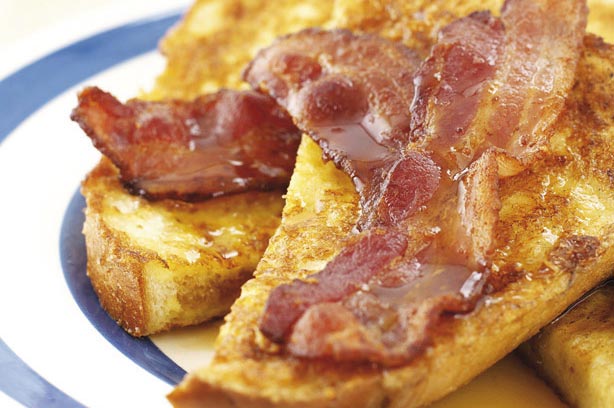 Bacon and maple syrup
You may have seen a stack of pancakes with some strips of crispy bacon but what's that sticky sauce on top? Maple syrup?! Trust us, it works.
The super-sweet sauce is usually reserved for desserts but breakfasts - especially those that include bacon - are the perfect way to use it in an unusual way.
Don't believe us?
Try our
French toast with bacon and maple syrup recipe