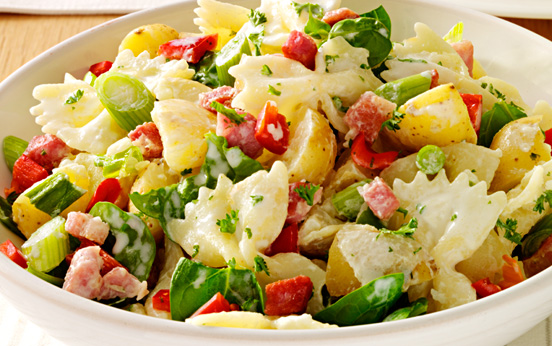 Pasta, potato and bacon salad
Why so healthy?
Two large handfuls of spinach give you a healthy dose of iron in this recipe. The bacon lardons give it flavour, but if you want to be extra strict on yourself, swap the bacon for chicken pieces instead for extra protein.
Time it takes to make:
25 mins
Top tip:
If you want to get even more greens in your diet and up your 5-a-day intake, add in green pepper, avocado or lettuce.
Get the recipe:
Pasta, potato and bacon salad