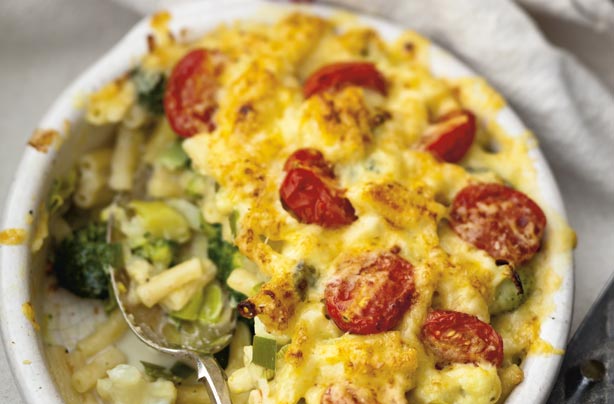 Vegetable macaroni cheese
Why so healthy?
Broccoli, which is packed full of nutrients that help to boost your body's immune system, and a light semi-skimmed milk-based sauce makes this dish much healthier than your average macaroni cheese.
Calories:
400 cals per portion
Fat:
13.0g
Time it takes to make:
20 mins
Top tip:
If you use mature Cheddar cheese instead of mild you'll use much less as the flavour is stronger.
Get the recipe:
Vegetable macaroni cheese