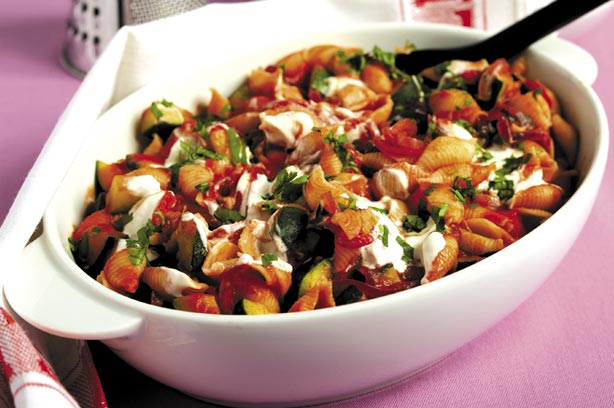 Rosemary Conley's courgette pasta bake
Why so healthy?
The courgette in this recipe gives you 8% of your daily recommended fibre intake which promotes healthy digestion. The use of fat-free fromage frais sauce helps to keep the calories down.
Calories:
293 cals per portion
Fat:
2.0g
Time it takes to make:
1hr
Top tip:
Use wholewheat pasta to make this dish extra healthy.
Get the recipe:
Rosemary Conley's courgette pasta bake