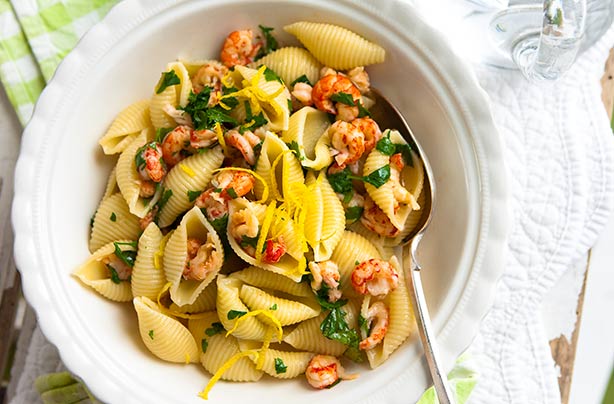 Pasta shells with crayfish
Why so healthy?
This delicious pasta dish brings soft pasta shells together with protein packed crayfish which is sure to keep you fuller for longer, and stop you snacking in between meals.
Time it takes to make
: 20 mins
Calories
: 305 cals per portion
Top tip
: Add some more veggies to this dish to up your 5-a-day count. Greens such as spinach or tender stem broccoli would work well.
Get the recipe: Pasta shells with crayfish