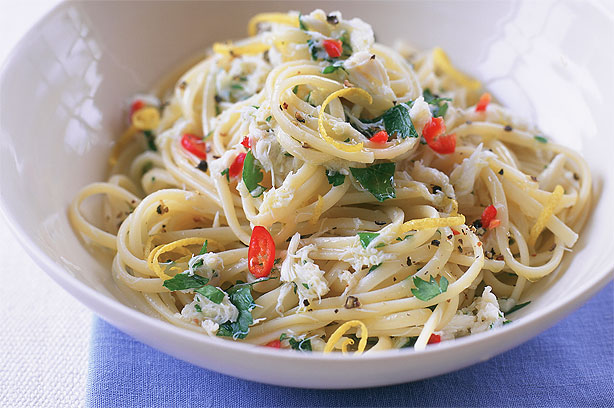 Crab, lemon and chilli linguine
Why so healthy?
The crab in this recipe adds a large amount of protein to your diet which will benefit your body's growth and repair. The simple combination of olive oil, lemon juice and chilli makes a delicious light sauce that won't pile on the calories.
Calories:
490 cals per portion
Fat:
14.0g
Time it takes to make:
25 mins
Top tip:
You could use tinned tuna instead of crab if preferred.
Get the recipe:
Crab, lemon and chilli linguine