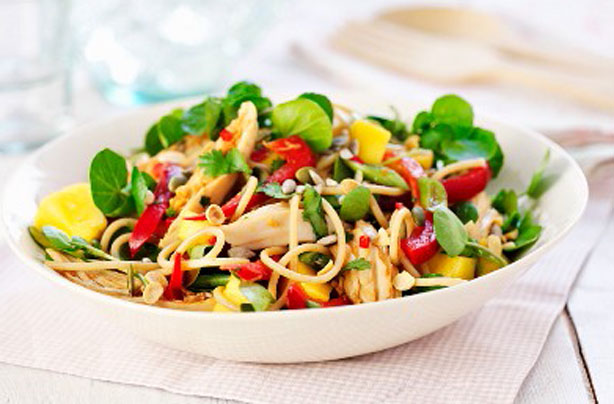 Chicken and pepper pasta salad
Why so healthy?
This salad is packed full of summertime fruit and veg, including red peppers and mango and is finished with a light dressing made with sherry vinegar
.

Time it takes to make:
30 mins
Top tip:
You can use egg noodles instead of spaghetti for a speedier meal.
Get the recipe:
Chicken and pepper pasta salad