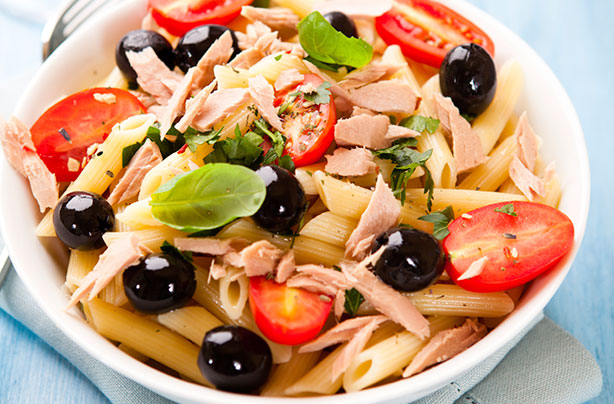 Italian tuna and tomato penne pasta
Why so healthy?
Sweet plum tomatoes provide the nutrients, tuna chunks add protein and tangy olives bring plenty of flavour to this healthy recipe.
Time it takes to make:
25 mins
Top tip:
When buying olives, it's best to buy them from the Deli counter so you can get the amount you need for the recipe you're making.
Get the recipe:
Italian tuna and tomato penne pasta