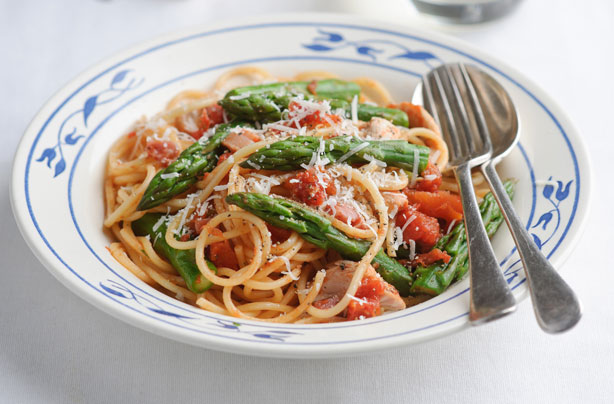 Fiery asparagus and chicken pasta
Why so healthy?
The five fresh spears of asparagus in this recipe equal one of your five-a-day and making homemade tomato sauce, instead of using a ready made jar, makes all the difference in this dish.
Calories:
503 cals per portion
Fat:
14.0g
Time it takes to make:
20 mins
Top tip:
If you don't have spaghetti use bows or penne instead - they work just as well.
Get the recipe:
Fiery asparagus and chicken pasta