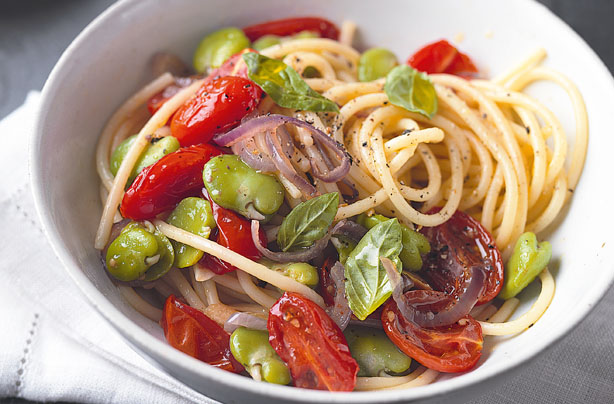 Slow roast tomato and bean pasta
Why so healthy?
The baby plum tomatoes in this recipe are packed with vitamin C, which is good for skin, joints and bones and are fat-free too. A drizzle of oil and seasoning are all you need to complement the delicious flavours of this dish.
Calories:
421 cals per portion
Fat:
13.0g
Time it takes to make:
1hr
Top tip:
Add some pre-cooked chicken pieces to bulk this dish up.
Get the recipe:
Slow roast tomato and bean pasta