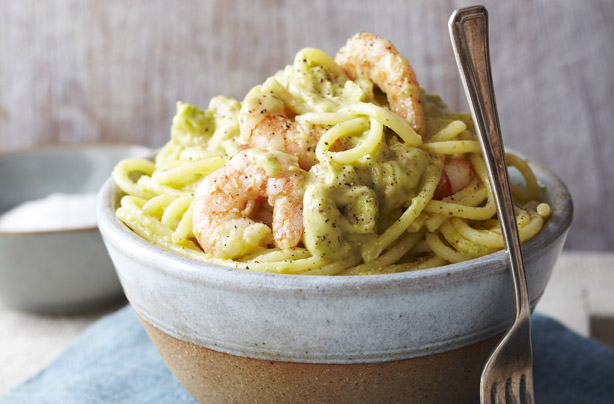 Guacamole and prawn spaghetti
Why so healthy?
This recipe has plenty of protein in it thanks to the prawns and the avocado lowers cholesterol too, keeping your heart fighting fit - result!
Calories:
430 cals per portion
Fat:
12.0g
Time it takes to make:
11 mins
Top tip:
Make sure you don't heat the guacamole otherwise it will split. The trick is to stir in the guacamole right at the last minute - the spaghetti will warm it.
Get the recipe:
Guacamole and prawn spaghetti