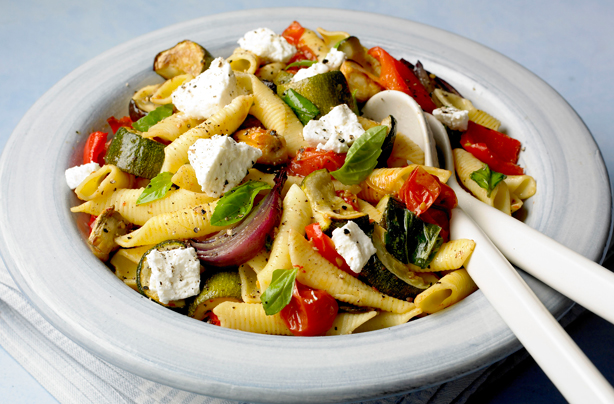 Roasted ratatouille pasta
Why so healthy?
The 5 different types of vegetables, including aubergine and red peppers, load this dish with plenty of nutrients. The light olive oil drizzle replaces the need for any sauces.
Calories:
446 cals per portion
Fat:
15.0g
Time it takes to make:
52 mins
Top tip:
You can use grilled halloumi cheese instead of goat's cheese for a stronger flavour.
Get the recipe:
Roasted ratatouille pasta