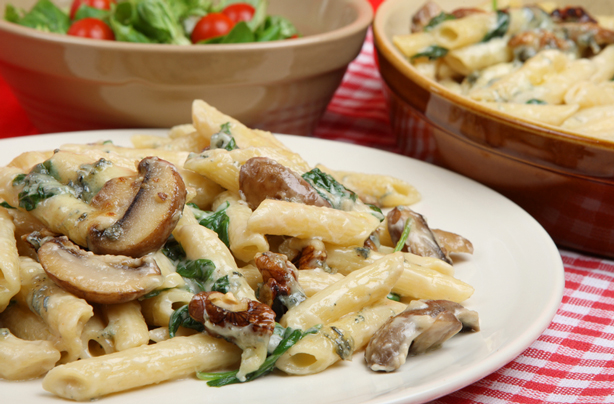 Mushroom and spinach pasta
Why so healthy?
This recipe is under 500 calories and contains spinach and chestnut mushrooms which count towards your 5-a-day.
Calories:
373 cals per portion
Fat:
8.0g
Time it takes to make:
15 mins
Top tip:
You should always use more water than pasta when you cook pasta as it absorbs a lot of water and you don't want it to dry out.
Get the recipe:
Mushroom and spinach pasta