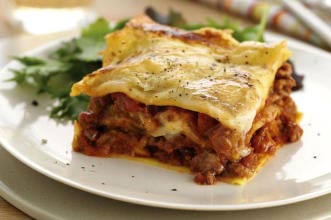 Lower-fat beef lasagne
Why so healthy?
This classic lasagne uses a homemade tomato based sauce and homemade white sauce too make with low-fat spread and semi-skimmed milk. This recipe includes veggies such as carrots and celery.
Time it takes to make
: 1hr
Calories
: 433 cals per portion
Fat
: 17g
Top tip
: If you want to be extra healthy swap the beef mince for lean turkey mince instead as it contains less fat.
Get the recipe: Lower-fat beef lasagne