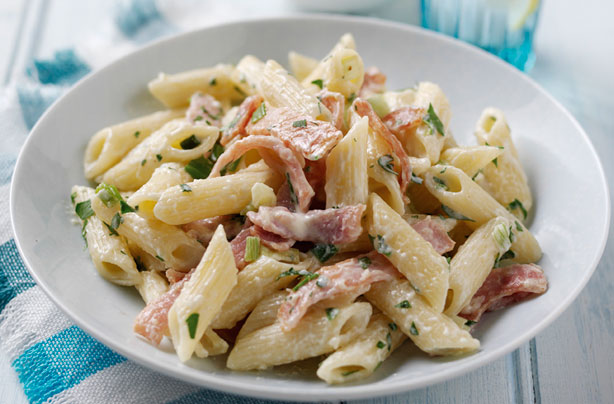 Lower-fat carbonara
Why so healthy?
A light cheese sauce, which is made with 1% fat milk, reduced-fat Parmesan and lower-fat soft cheese, helps this recipe be that little bit healthier and lower in calories too.
Calories:
409 cals per portion
Fat:
9.0g
Time it takes to make:
25 mins
Top tip:
Add some frozen peas to this dish if you want more veg in this meal.
Get the recipe:
Lower-fat carbonara