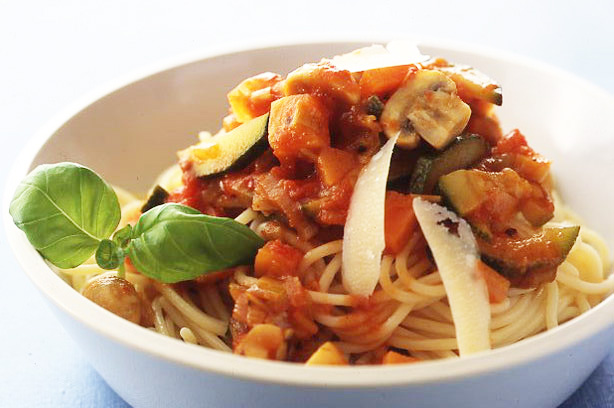 Vegetable Bolognese
Why so healthy?
This vegetable packed spag Bol is perfect for vegetarians or if you?re trying to get your family eating healthy. With at least one of your 5-a-day in this pasta dish, this vegetarian option is a good'en.
Time it takes to make:
25 mins
Calories:
320 cals per portion
Top tip
: If you don?t have any spaghetti in the cupboard you can use penne or bows instead. We?d recommend brown or whole wheat pasta over white.
Get the recipe: Vegetable Bolognese