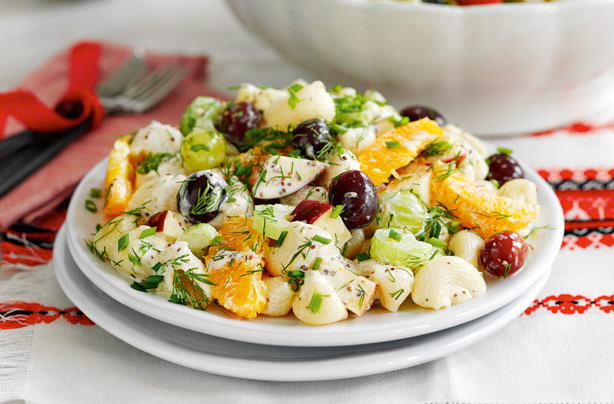 Slimming World's fruity pasta salad
Why so healthy?
Get more of your 5-a-day with this pasta dish as it's not only full of vegetables, it's full of fruit as well! Extra light mayo makes the dressing guilt-free too.
Slimming World syns:
Extra easy: 2, Green: 2, Original: 8
Time it takes to make:
30 mins
Top tip:
This pasta dish will only keep for one day so make sure you wrap it properly and leave in the fridge overnight.
Get the recipe:
Fruity pasta salad