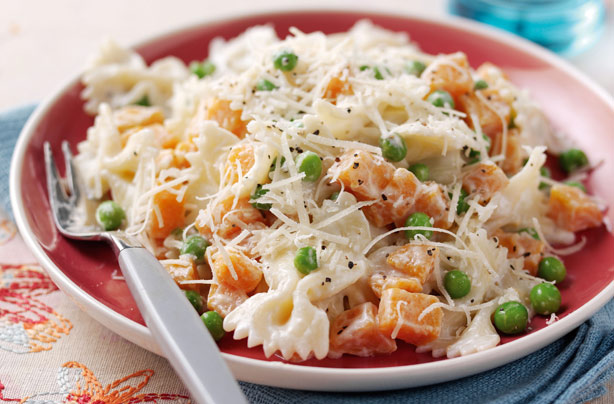 Sweet potato pasta
Why so healthy?
The sauce in this recipe uses semi-skimmed milk, low-fat natural yogurt and reduced fat Parmesan cheese which are healthier replacements to full-fat ingredients. The sweet potato and peas count towards your 5-a-day too.
Calories:
198 cals per portion.
Fat:
5.0g
Time it takes to make:
25 mins
Top tip:
If you fancy an alternative to sweet potato, you could use butternut squash instead as it has a similar texture and taste.
Get the recipe:
Sweet potato pasta