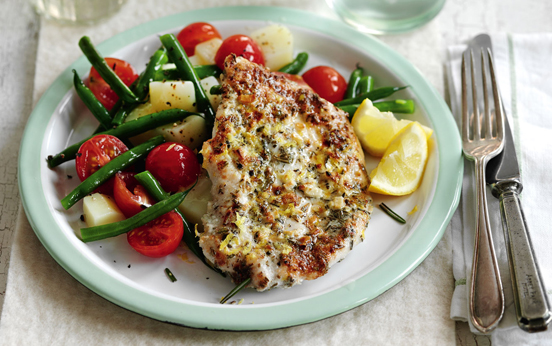 Slimming World's lemon and garlic chicken with a warm potato salad
Why so healthy?
Cherry tomatoes, new potatoes and green beans packs this dish with veg. A light, fat-free vinaigrette dressing is ideal for keeping the fat count down.
Slimming World syns
: Extra easy: free, Original: 4, Green: 8.
Time it takes to make:
25 mins
Top tip:
Make sure you remove the skin on your chicken or use skinless chicken breasts as this is where most of the fat is kept.
Get the recipe:
Slimming World's lemon and garlic chicken with a warm potato salad