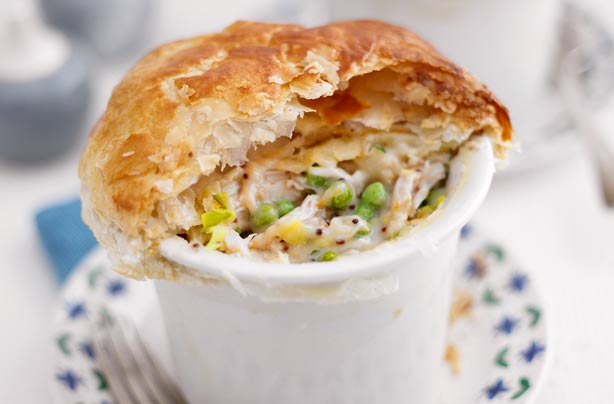 Chicken and mushroom pot pies
Why so healthy?
This recipe replaces the fatty cream filling of a chicken and mushroom pie with mushroom soup to bring down the calorie count. It also only has a thin layer of pastry on top of the pie, rather than the filling being surrounded by it.
Calories:
465 cals per portion
Fat
: 25g
Time it takes to make
: 40mins
Top tip
: Replace the pastry topping with a vegetable mash made with sweet potato or carrot to make this pie even healthier.
Get the recipe: Chicken and mushroom pot pies