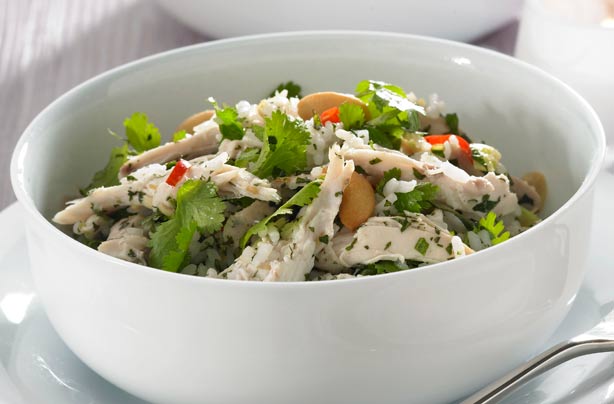 Thai chicken rice salad
Why so healthy?
This recipe uses peanut oil, which is full of good fats and is a great base for frying vegetables in. Lemongrass, mint and coriander makes this dish so flavoursome - so there's no need for a fatty sauce.
Calories:
310 cals per portion
Fat:
7.0g
Time it takes to make:
35 mins
Top tip:
Use brown rice for an even healthier option.
Get the recipe:
Thai chicken rice salad