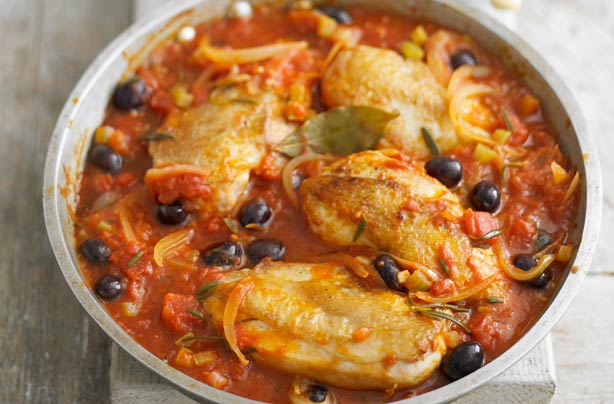 Italian-style chicken with olives
Why so healthy?
The chicken in this recipe is fried in a light olive oil and is served in a homemade sauce instead of using a jar - there's often more salt in ready made sauces.
Calories:
353 cals per portion
Fat:
12.0g
Time it takes to make:
1hr
Top tip:
If the sauce gets too thick when you're making it, just add a splash of water to loosen it.
Get the recipe:
Italian-style chicken with olives