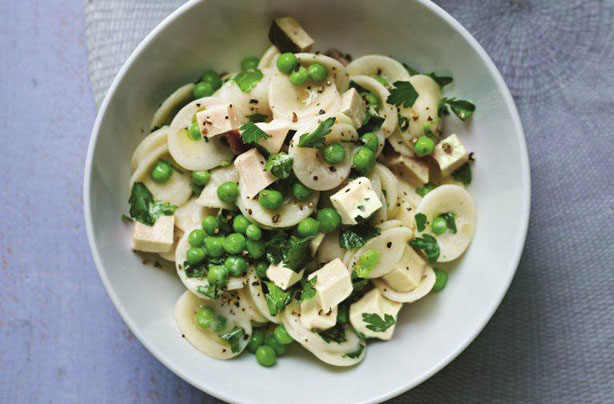 Ainsley Harriott's chicken pasta with peas
Why so healthy?
3tbsps of frozen peas are counted as one of your 5-a-day and this recipe is full of them meaning you'll be getting plenty of good nutrients. The sauce is made up of two main ingredients - horseradish and low-fat crème fraîche, simple and low-fat!
Calories:
426 cals per portion.
Fat:
5.0g
Time it takes to make:
20 mins
Top tip:
Pack with other veg such a broccoli for an even healthier dish.
Get the recipe:
Ainsley Harriott's chicken pasta with peas