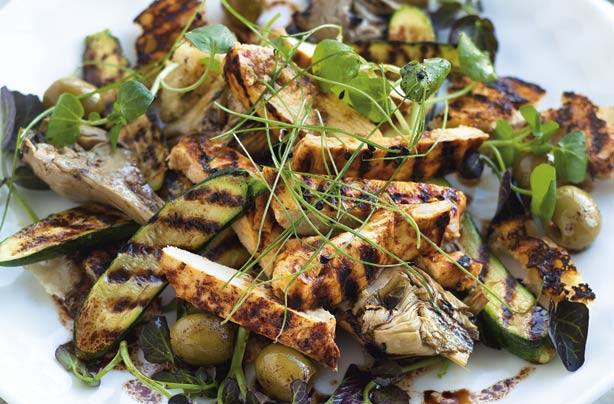 Moroccan chicken salad
Why so healthy?
You may think salads are just for lunch but this dish is so packed with lovely, flavoursome ingredients that it will be just as satisfying for dinner. Healthy veg courgettes and artichokes are given lots of flavour with the Moroccan-style dressing.
Calories:
337 cals per portion
Fat:
20g fat
Time it takes to make:
30mins
Top tip:
Add a handful of rocket to the salad to up the 5-a-day count and give it a lovely peppery taste.
Get the recipe: Moroccan chicken salad