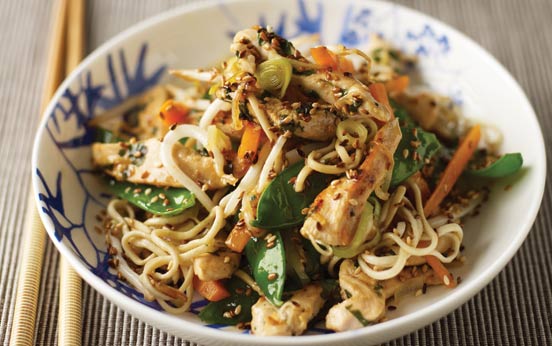 Lemon chicken stir-fry with noodles
Why so healthy?
Soy sauce and apple juice (yes, really) are used to flavour this stir-fry instead of a sauce so you save on calories there.
Calories:
436 cals per portion
Fat:
14.0g
Time it takes to make:
31 mins
Top tip:
Serve the stir-fry with fresh veggies too for an extra health boost.
Get the recipe:
Lemon chicken stir-fry with noodles