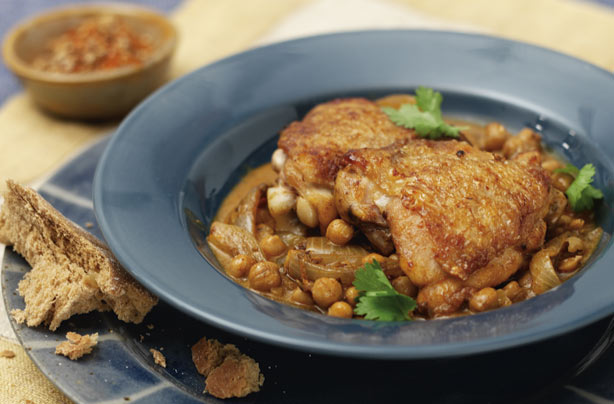 Mellow-spiced chicken and chickpeas
Why so healthy?
This recipe uses low-fat Greek yogurt and skinless chicken thighs to make a low-calorie meal. The chicken and chickpeas in the dish will keep you fuller for longer.
Calories:
309 cals per portion
Fat:
12.0g
Time it takes to make:
1hr 15 mins
Top tip:
Make a lighter, thinner sauce for the chicken by using more yogurt.
Get the recipe:
Mellow-spiced chicken and chickpeas