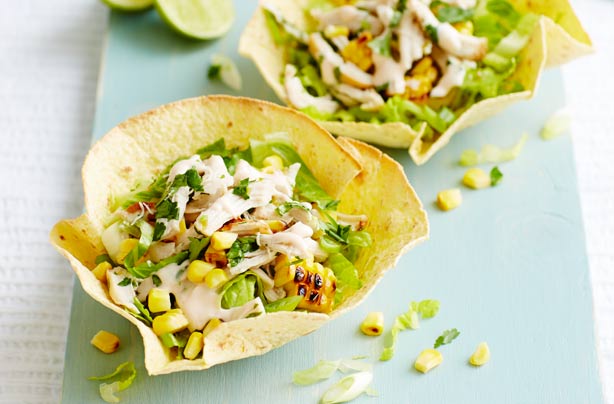 Chicken taco bowls
Why so healthy?
Chicken taco bowls are an easy way to eat healthier as the recipe uses leftover cooked chicken mixed with plenty of veg to make a quick and easy light meal.
Calories:
288 per portion
Time it takes to make:
10 mins
Top tip:
Swap the chicken for shredded beef or pork next time.
Get the recipe: Chicken taco bowls