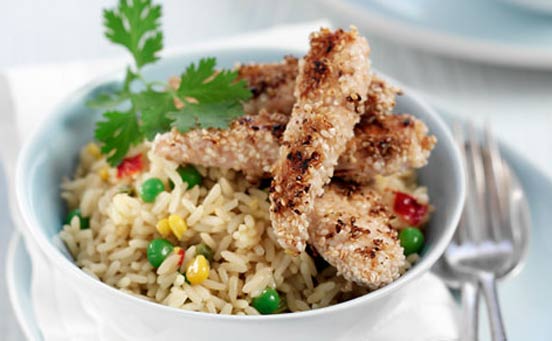 James Tanner's sesame chicken
Why so healthy?
This recipe combines skinless chicken breast, light vegetable oil and light soya sauce. Coating the chicken in sesame seeds, which contain good fats, is much better than breadcrumbs.
Calories:
449 cals per portion
Fat:
12.7g
Time it takes to make:
13 mins
Top tip:
When cooking the chicken, lay it in the pan away from you so the hot oil doesn't spit at you.
Get the recipe:
James Tanner's sesame chicken