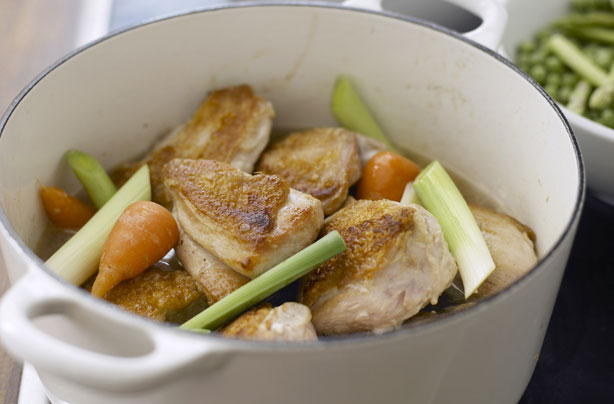 Healthy chicken casserole
Why so healthy?
Great if you're on a diet and hate missing out on your faves, this recipe uses skinless chicken thigh fillets and plenty of veg too - not forgetting the butter beans, which count towards your daily intake of iron and calcium.
Calories:
390 cals per portion
Fat:
9.0g
Time it takes to make:
1hr 45 mins
Top tip:
Feel free to use other vegetables such as broccoli and sweet potato to bulk out the dish.
Get the recipe:
Healthy chicken casserole