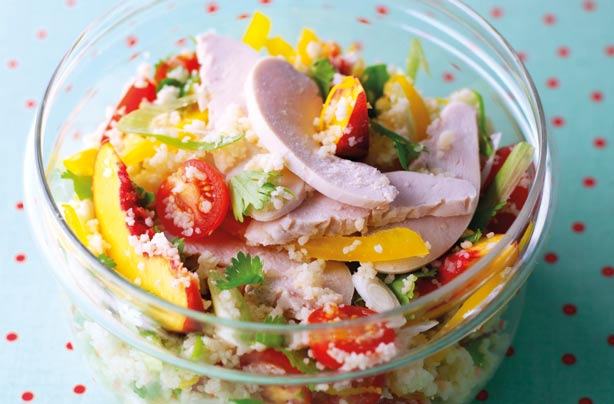 Chicken, tomato and peach couscous salad
Why so healthy?
This light and delicious salad is packed full of fruit and veg. The peach and the tomatoes make a delicious combination along with the protein packed chicken. This recipe definitely counts towards one of your 5-a-day.
Calories:
277 cals per portion
Time it takes to make
: 15 mins
Top tip
: For a vegetarian option, you could use the same weight of cooked Quorn pieces instead of the chicken.
Get the recipe: Chicken, tomato and peach couscous salad