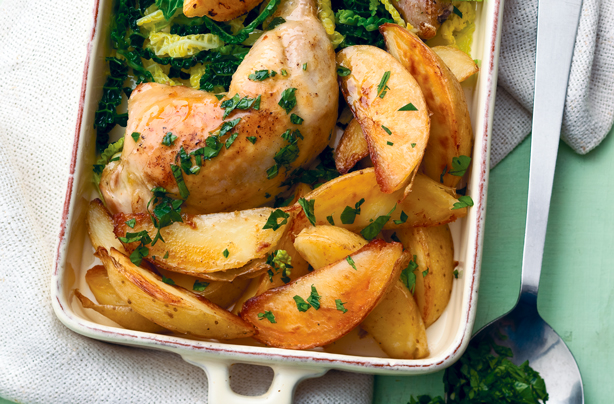 Roast lemon chicken with potato wedges
Why so healthy?
This roast chicken is dressed in a sliver of oil and so are the potatoes. Baking your chicken and wedges is much healthier than frying - and you can give your potatoes a lovely meaty flavour.
Calories:
370 cals per portion
Fat:
7.0g
Time it takes to make:
1hr 10 mins
Top tip:
Add extra flavour by adding garlic cloves or shallots.
Get the recipe:
Roast chicken with potato wedges