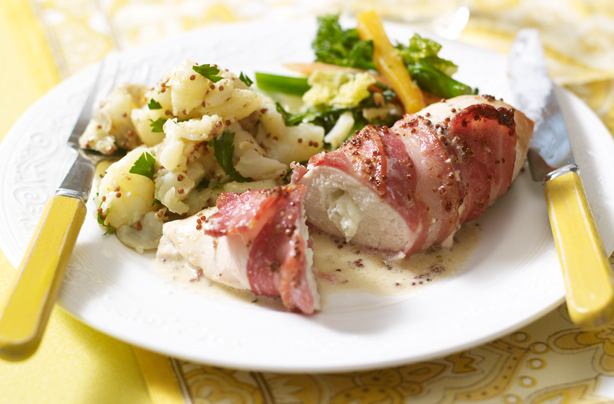 Creamy stuffed chicken breast
Why so healthy?
Swapping your cheese for a lower-fat version, like the light cream cheese in this recipe is an easy way to reduce the calories.
Calories:
324 cals per portion
Fat:
17.5g
Time it takes to make:
29 mins
Top tip:
Cut the calories even more by using low-fat cream for the sauce instead of double cream.
Get the recipe:
Creamy stuffed chicken