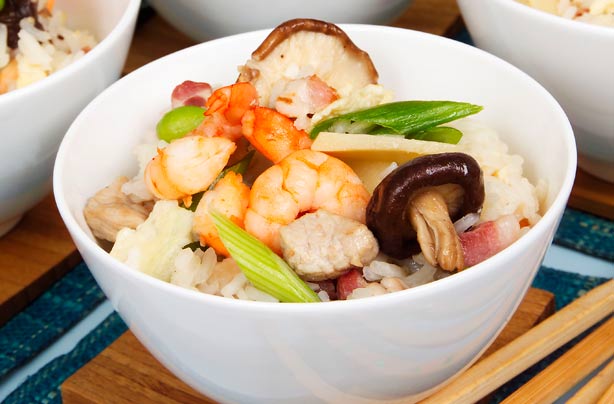 Yangzhou fried rice
Why so healthy?
This rich dish includes chicken, pork, prawns and pancetta. With all that flavour, you won't believe it's so low in calories!
Calories
: 300 cals per portion
Fat:
4g
Time it takes to make
: 30mins
Top tip
: This recipe is a great one for using up leftover meat.
Get the recipe: Yangzhou fried rice