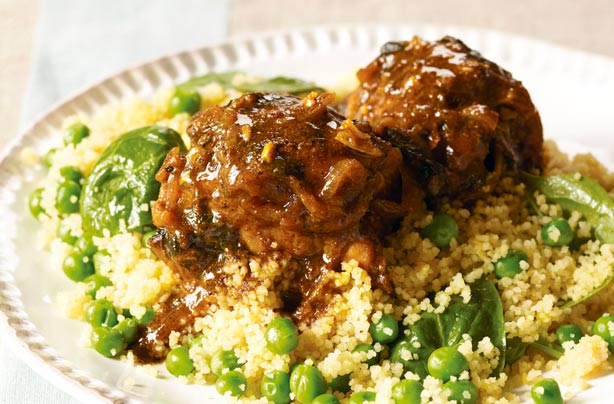 Baked spiced chicken with couscous
Why so healthy?
This recipe uses no oil to cook the chicken and combines handfuls of fresh veg like spinach with the couscous - which is a lighter side option.
Calories:
488 cals per portion
Fat:
10.0g
Time it takes to make:
55 mins
Top tip:
Use chicken thighs instead of breasts for more flavour.
Get the recipe:
Baked spiced chicken with couscous