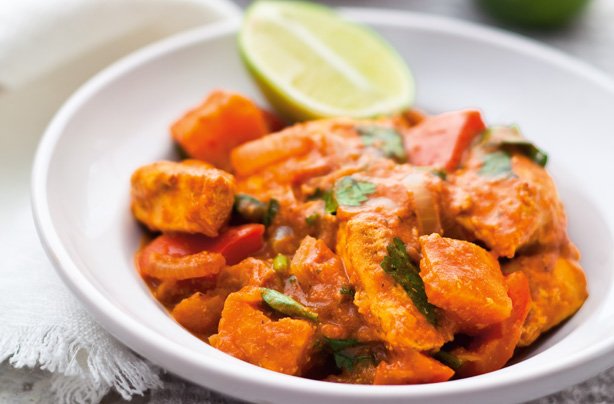 Low-calorie chicken tikka masala
Why so healthy?
This recipe teaches you how to make your own tikka masala sauce which is much healthier than using a jar. Using 0% fat yogurt instead of full fat in the homemade sauce makes it even better for you.
Calories:
392 cals per portion
Fat:
18.0g
Time it takes to make:
2hr 55 mins
Top tip:
If want to be even healthier, use brown rice instead of white.
Get the recipe:
Low-calorie chicken tikka masala