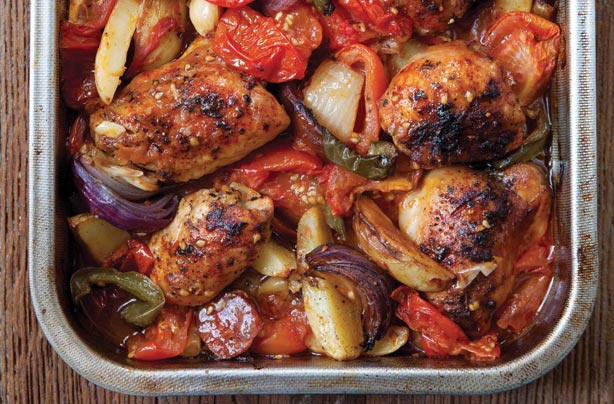 Hairy Bikers' Spanish-style chicken bake
Why so healthy?
The Hairy Bikers made this recipe on their diet show so you know it's good for you! The easy dish bakes all the ingredients in the natural fat from the chorizo rather than adding extra fats.
Calories
: 370 cals per portion
Time it takes to make
: 1hr 15mins
Top tip:
The flavours are so strong in this dish you can hide a few extra veggies for the kids to eat. Aubergine and courgette would work well.
Get the recipe: Hairy Bikers' Spanish-style chicken bake