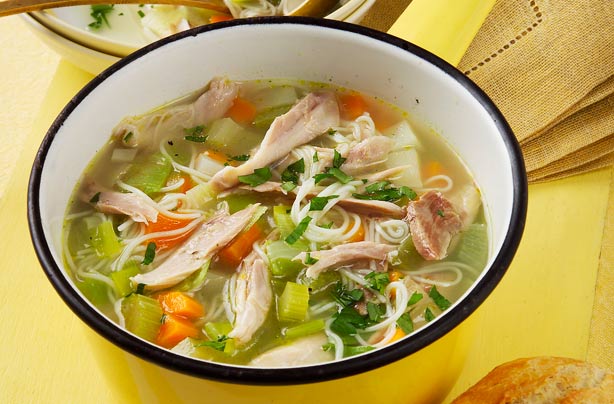 Chicken noodle broth
Why so healthy?
This light-tasting soup is actually pretty filling thanks to the addition of noodles. It also includes carrots, celery and leeks so counts as 3 towards your 5-a-day.
Calories
: 287 per portion
Fat
: 3.5g
Time it takes to make
: 1hr 30mins
Top tip
: Add light rice noodles to your other soups to make them more filling too.
Get the recipe: Chicken noodle broth