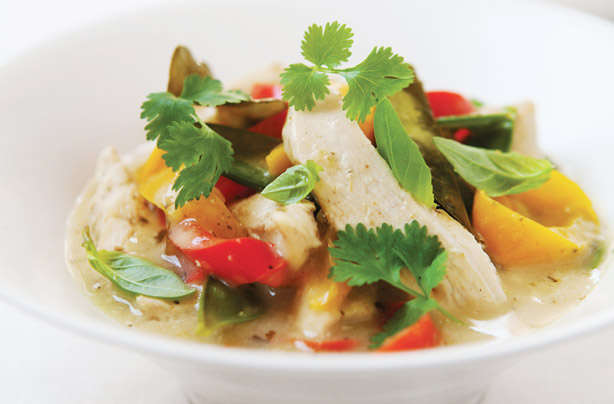 Hairy Bikers' Thai chicken and coconut curry
Why so healthy?
This recipe was part of the Hairy Bikers' dieting phase and is a classic recipe turned good. Half-fat coconut milk is the base of the sauce and plenty of veg bulk this dish up.
Calories:
283 cals per portion
Time it takes to make:
25 mins
Top tip:
Serve this dish with Jasmine rice but remember to cook no more than 50g per person so you don't over-indulge.
Get the recipe:
Hairy Bikers' Thai chicken and coconut curry