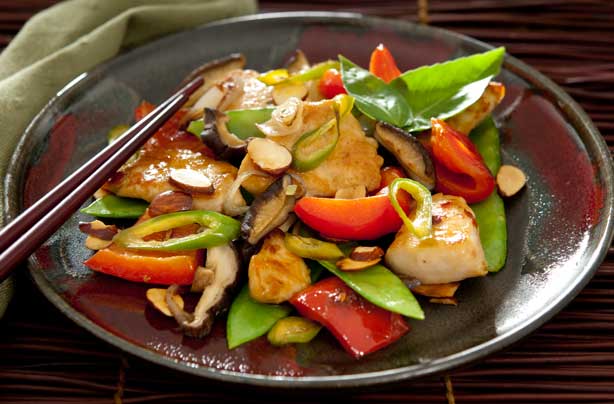 Chicken stir-fry
Why so healthy?
This recipe dry fries veg and chicken and drizzles it with light soy sauce - which is all pretty healthy. Packed with chicken, this protein-based dish will keep you fuller for longer meaning less snacking in between meals!
Time it takes to make:
20 mins
Top tip:
If you're using dried Shitake mushrooms in this recipe soak them before using so they're soft when cooked.
Get the recipe:
Chicken stir-fry