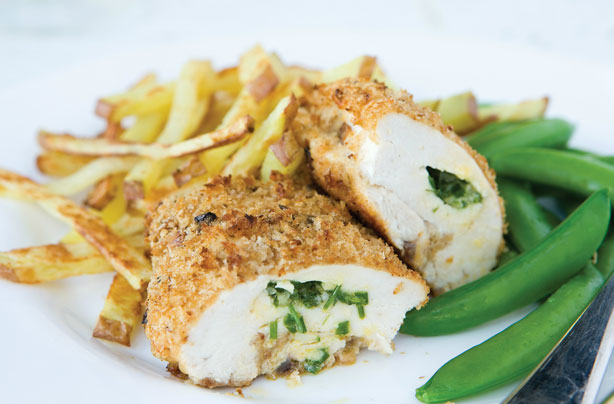 Rosemary Conley's chicken Kiev and chips
Why so healthy?
Making your own chips from scratch is much healthier than shop bought. The chicken is coated in low-fat spread and granary breadcrumbs to turn it into healthy Kievs.
Calories:
339 cals per portion
Fat:
3.7g
Time it takes to make:
40 mins
Top tip:
When making the chips, leave the skin on the potatoes for extra fibre.
Get the recipe:
Rosemary Conley's chicken Kiev and chips