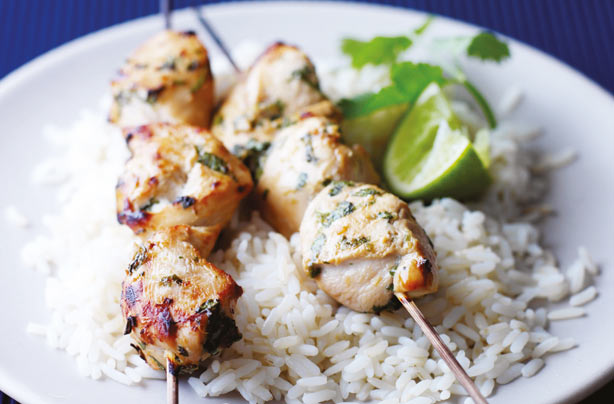 Lemongrass and lime herby chicken kebabs
Why so healthy?
The lemongrass and lime is this dish is packed full of Vitamin C which is good for keeping your skin, joints and bones healthy. This recipe also uses skinless chicken which removes a lot of fat from the dish.
Calories:
393 cals per portion
Time it takes to make:
20 mins
Top tip:
When buying lemongrass, look out for tubes or small jars of it alongside the fresh herbs and spices in a supermarket.
Get the recipe:
Lemongrass and lime herby chicken kebabs