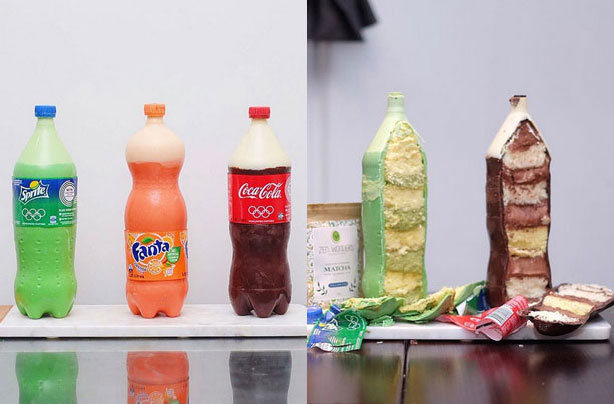 Amazing cake creations
Get ready to say the following phrases: 'what?', 'no way!' and 'that's cake?' with this fun and fascinating collection of cake creations that look like the real deal!
From Gino D'Acampo's birthday cake twin to a whole plate of spaghetti and meatballs made out of - you guessed it - cake, we're finding it hard to believe that every single one of these lifelike creations are actually made from cake!
Prepare to have your mind boggled and to be ever so slightly amazed!
Soda bottle cakes
Image: Instagram/bakedbyandres
First on the list are these amazing soda bottles made from, yes you guessed it, cake! How amazing do these edible bottles look? You really wouldn't guess that inside each bottle is layer upon layer of delicious cake.
Click through to see more of these jaw-dropping creations...